Hi there ! Aim of this post is to make you aware of best online graphic tools that you can use in your business to get quick results. Most of the graphic tools offer its core feature free of cost and for advanced features users need to take a subscription.
These best online graphics tool helps you to do your desiging task in few minutes with just your browser, you don't need to download any extra software to convert your thought into design.
Table Of Contents
Canva
Crello
Figma
PicMonkey
Stencil
1.Canva – Blogger Choice
Canva is an online graphic design tool that provides drag and drop features to build beautiful images for your website, social media and many more.
Things that makes Canva great is the user interface and its thousands of pre-made templates.
You can build insta posts, business cards, logos for websites, YouTube thumbnails and many more for free. To get full access to templates, objects you need to take subscription of Canva.
2.Crello
Crello is another best graphic tool specially for those who want to build animated graphics instead of static graphics.
It also offers multiple templates of social media, Marketing material, covers & posters, Advertising tool.
You can design Facebook posts, promotion pages, announcements, diwali cards etc. You also can make the image transparent in the free version.
For advance editing you can take a subscription and enjoy making graphic design.
3.Figma – UX Designer Choice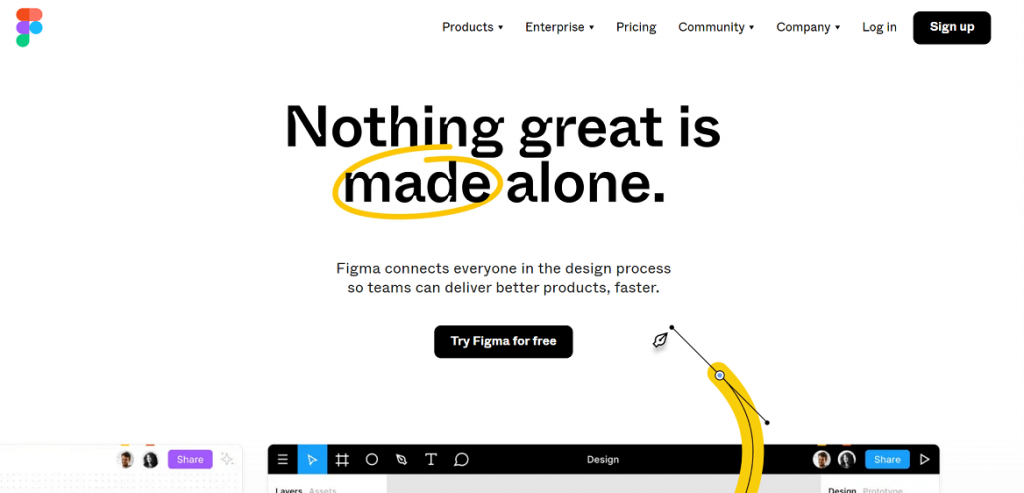 Figma is a popular web based vector graphics editor tool ,which offers features that every user experience designer need.
Most of the UX designers use this tool to build web website design or any kind of prototyping. It includes the various plug-in that you can include in your project such as Integrating Map.
Figma can also be used offline by downloading it for your Mac OS and Windows OS.
Different tutorials available through which you can learn tools and do freelancing to earn money.
4.PicMonkey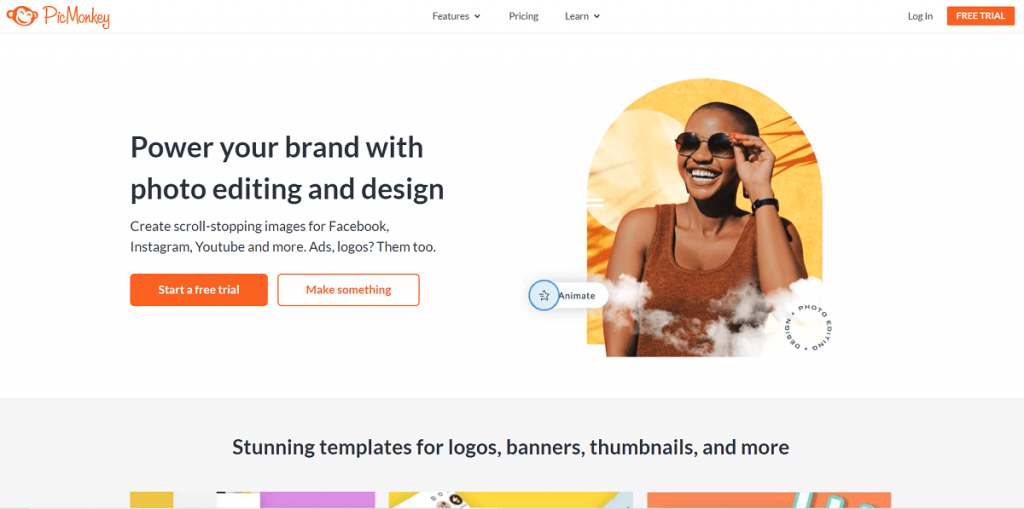 PicMonkey is a powerful photo editing tool that you can use to create social media graphics, logos , invitations, and presentations for free.
It includes 9000+ graphic, texture including vector graphics that are fully customizable and 100+ fonts ,1000+ pre-made template.
You can start with a free trial, if you found this easy to use you can take a paid version to gain extra features. The saddest part of PicMonkey is that it doesn't allow you to download the image in the free version.
5.Stencil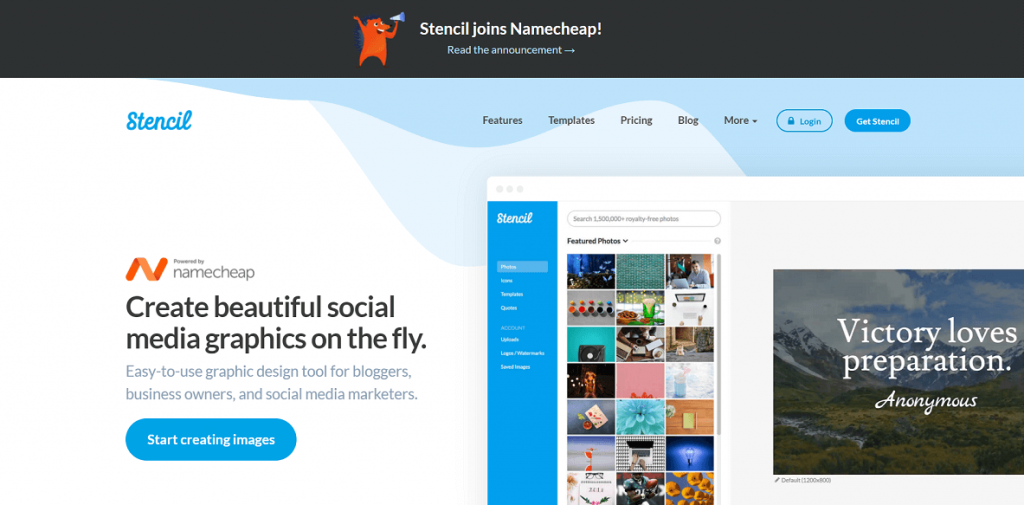 Stencil is one of the best web based Graphic design tools for bloggers, social media marketer and business owners. If you're looking to create or edit an image quickly then stencil is made for you.
Get preview of image before publishing on social media platform. With stencil you'll get 5 million photos, 3 million icons In single price plus thousands of templates.
For the blogger, social media marketer this is the best graphic design tool because here you just need to spend a single amount to get full access to the feature.
FAQ About Best Online Graphic Tool
Is Canva Better Than Crello?
By comparing canva and crello we can say Canva is better than Crello because it offers huge templates, integration, elements, and more editing option.
Which Online Graphic Tool is Best For Blogger?
Canva is more trusted and heavily used by blogger because of its easy to use interface, pre-made templates, Advance editing option without spending single amount of money.