Want instant traffic on blog? Here I shared best tactics to increase website traffic in easy way.
Most of the blogger has misconceptions about traffic, they think traffic can be derived only from organic search. If you also think then you are wrong.
Beleive me!
If any of the method listed below drive traffic on your blog, I am sure you will see boom in your blog traffic result.
But for that you have to read this post till the end.
Note: Key Benefits Of Reading This Post
You'll get 32 strategies to increase your website traffic, that make your website fly online.
You'll get some BONUS tips to grow your blog
And many more !
---
1.Use Webmention SEO
Did you hear about web mention SEO?
If No Don't worry because many blogger don't know about Web mention SEO.
What is web mention SEO?
Webmention SEO helps to build your own,new keyword that drive huge traffic,
Because you have already optimized the content before it searched
In short,you tell the user to search particular new keyword on google to get instant traffic on blog
Want to see example how web mention work?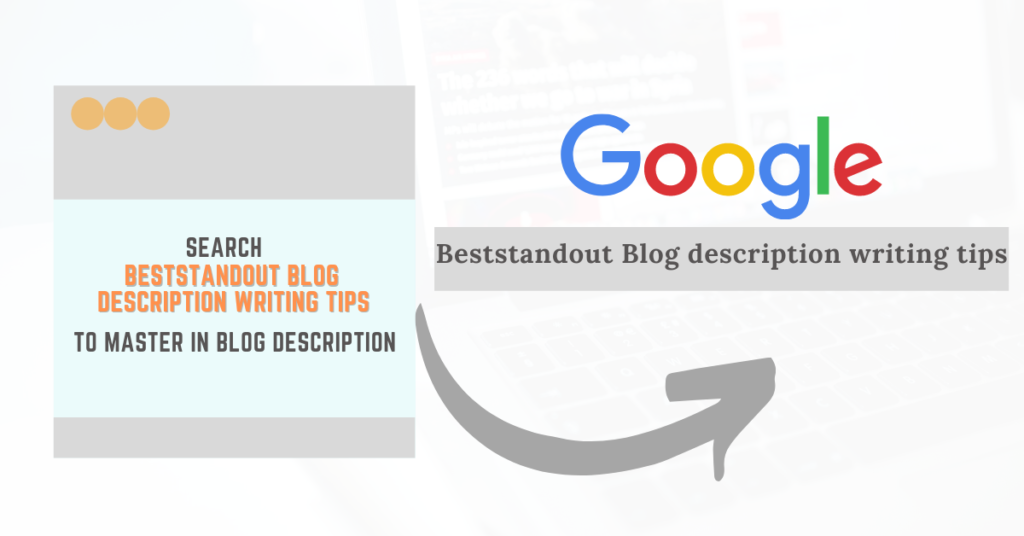 Let's say I want my reader to search
"Beststandout Blog writing tips".
I'll put some text in natural way in my article, asking the reader to search this keyword.
Example : beststandout blog Description Writing tips
When the user search mentioned keyword, my blog's post appears in first position because my content are already optimised for that keyword.
This is how you can create your own new keyword using web mention SEO and extend organic traffic to your blog.
---
2.Go For Guest Blogging
Not able to get traffic ? Guest posting is best option.
In guest posting there are two ways to drive traffic either you write post as guest for other or invite other blogger to write post on your blog in related niche.
But how we get traffic from guest posting?
While doing the guest posting you have to include your blog link in natural way. But be sure that you post original content and do not include spammy link.
Through guest post, you can get new reader which in turn boost in traffic on blog. Before going for guest posting analyze the following things of guest blog
Domain authority of blog
Monthly visitors

Blog's Niche
---
3.Use SILO structure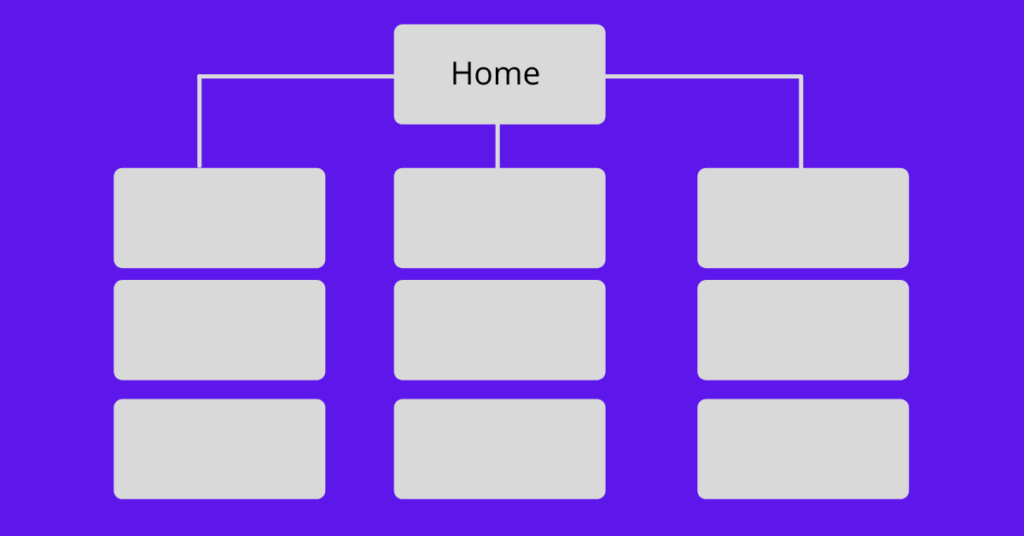 SILO structure is heirarchical structure of site that list the different categories of site and helps to increase topically relevancy.
SILO structure helps to increase the page views by making the categorization and linking.
Most of the time homepage gets backlink, so if you want other pages to be viewed, you must to have to link it from home page.
So people coming on homepage ,can go to your article through the link. Basically you have to pass the juice link from homepage to other post,
Bacause we want article to be viewed not homepage.
---
4.Steal Others Instant Traffic sources(example)
Yes ! Stealing source traffic of other blogger may provide a key to increase website traffic and get noticed on Google.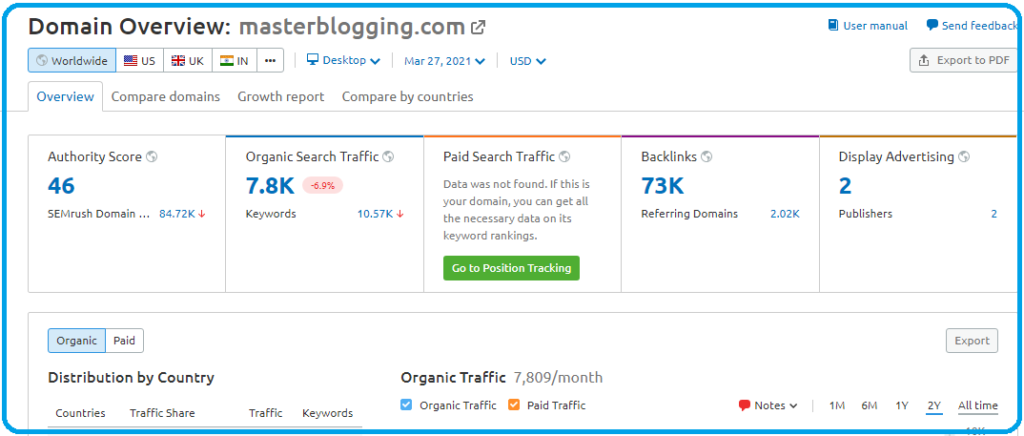 How to steal competitor traffic source?
1) Go to SemRush and put Competitors website URL.
2) Analysis their traffic source(Facebook, pinterest and twiter)
2)Check highest backlink source also.
---
5.Promote Using Ads
The pain of new blogger is they don't get enough traffic.
Even if they have good content they are unable to drive few traffic on blog Because audience don't know about their blog.
Best and instant method to drive traffic is use of advertisement. Yes ! advertisement.
Even if you are not dealing with any product then also you can go with ads, this help in building the presence of your blog and service on web.
Once you start getting traffic, focus on user engagement otherwise getting the traffic will not be useful.
Remember: traffic will not be useful if you are not able to make profit from blog.in short your conversion rate should be good enough respect to traffic
Before using advertisement, identify the targeted audience,location and cost to get good result.
If you run compaign blindly,it is total waste of time,cost and efforts.
---
6.Increase On-Page SEO Score (guide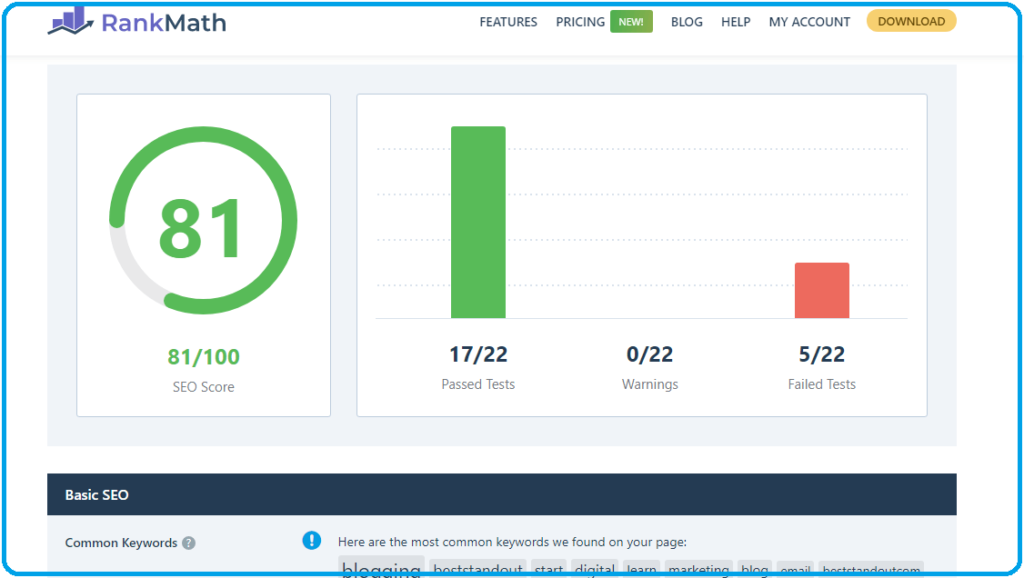 Backlinko says the getting traffic won't be tough if you do proper On-page SEO.
Increasing SEO score means optimize all articles on your blog.
Want to check you SEO score, rankmath provides these features.
It describe what action needed to be done to improve SEO score which helps in ranking
I want to share the major factor of on page seo that influence the ranking on Google.
✅Optimize title tag: Write your title tag short and crisp that make clearly describe content of post and stimulate user to click on it.
✅Use correct alt name for images: many blogger don't compromise with alt tag but they put alt name like anything.
Do you know? Images rank faster than your blog so use alt name according to your post content and keep it short.
Example: my post is about Blog description writing tips to get more click.
Images alt name will be "blog description", writing meta description etc.
✅Avoid keyword suffling: if you think you can rank by keyword shuffling,you are wrong.
Instead of shuffling keyword, try using synonyms of that keyword which helps Google to identify type of content.
---
7.Comment On Other Blog

Why comment ? Because comment helps to build connection with other successful blogger and increase website traffic.
There are the people who also write comment there so if their eyes find your comment , then they may reach put to your blog.
In addition to this, if Author replied your comment , then your comment will be observed more than other in that comment section.
Whoever will be cursious to knowing they will try to know you, so don't forget to mention who you are ,what you do and how you found author's blog helpful.
And in future if author find your work are really awesome then they can provide a backlink to you website , that will boost your website traffic and increase the domain authority as well.
But don't try to put link in comment box or asking for visit my website, it looks like spam and show selfishness.
While commenting don't always write following words.
"This is greatest post, I am going to subscribe it"
"Finally I found desire post"
"I have also written post on same topic, can you see it? "
Instead of writing all these,you can tell how this post helped to you and lastly say thanks.
This may impact good impression on blogger and you can get backlink in future.
And, When user click on your profile he/she will be redirected to your website.
---
8.Create Facebook Group
Building audience not only helps to get more traffic but also increase the branding and conversion rate so you must make quality audience.
And Facebook group helps to build quality group
How we can drive traffic from Facebook group?
One of the best strategy to boost traffic is to post the article link in the Facebook group.
If you don't have group you can join other popular group and share ideas.
If you have created own Facebook group,then it's Good But keep your member active by posting fact,tips and tricks, asking questions and more.
After applying these strategies you can drive massive organic traffic to your blog without SEO.
---
9.Use Email marketing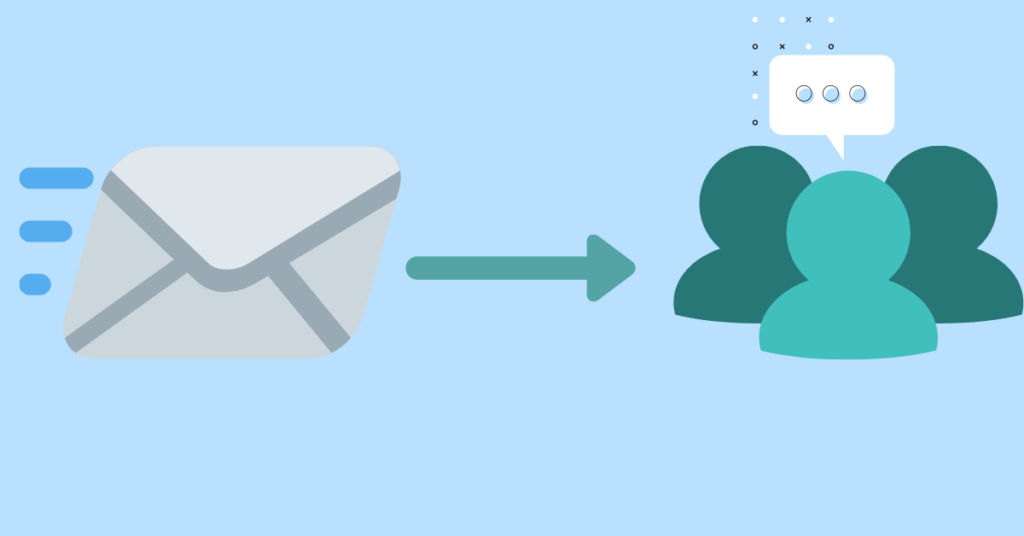 Huge of source of getting traffic and sales is Email marketing"
You will not believe !!
Many blogger like kulwant nagi earn thousand of doller just by simply sending Single mail.
Email marketing have the high chance of converting your user into lead because email that you send only to potential user.
If you are running business blog/website you must use email marketing to get drastic grow in traffic and sales on blog.
How I Do Email Marketing ?
To do email marketing I follow these simple steps and convert visitor into Lead.
Step1) Use Convertful's pop up box feature to collect targeted email address so in future you can recommend them to buy your product via Email.
Convertful, provide amazing feature to create forms, pop box and many more. I'm using it last one year and have good experience .
Note: when you are selling product to potential user,don't force them to buy.
If you are a blogger you can create pop up box indicating some offer and build email list.
Step2) Send the mail including post link to your mailing list user. Don't forgot to use some catchy subject name else they won't read your email.
Step3) Track the user who opened mail,read mail,clicked on link and purchased your product.
Note: Sending more mail doesn't mean you'll get more sell. Sales depend on your targeting potential user.
Try to seperate the lead user mailing list from others user ,so that you can create funnel for lead us
This will not only increase sales but also website traffic without touching SEO.
---
10.Put New Discovered keyword
Finding fresh keyword is hectic task but with the help of Google console you can discover new keyword on which your website is ranking that you didn't Targeted.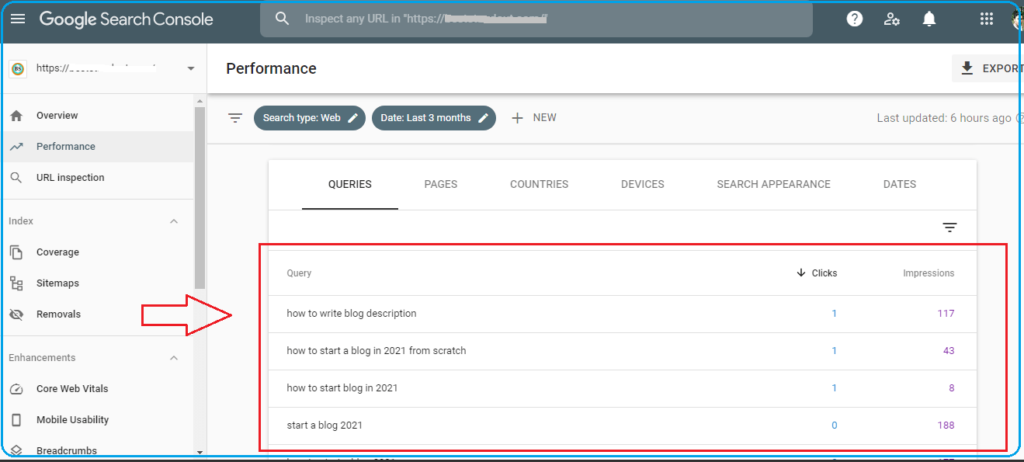 What you can do?
You can take this new keyword and put in post to increase your website ranking.
Here is the demo.
If you do this along with existing keyword your website will rank on discovered key also. So don't wait! include that keywords in your website and drive traffic.
---
11.Write Actionable Title and Post Description
Haa ! This is the point where most amateur blogger make mistake!
Writing Actionable Title and Post description increase the CTR so you can think how important it is!
Let's see example.

If you want to grow organic traffic then your post description should be written in a such way that user click on your blog in SERP rather than else.
Because people don't like boring word or which doesn't gives more attraction to click on link.
That only can be possible when you write short and crisp post description.Are you confused about it?
Here is simple strategy to writing title and meta description.
1️⃣ TITLE: title should be short,crisp and catchy,make sure it talk about post content. You can Start title with best,top 10 and 20 strategy and many more.
2️⃣META DESCRIPTION: Writing powerful meta description matters a lot because it helps user and Google to identify what type of content article contains.
---
12.Write Post On High Volume Keyword
Do you write articles without keyword research?
If Yes then you are putting garbage on your blog instead of good content.
Because you write content which no one demand or have less demand.
So before writing content keywords research is must to increase blog traffic.
What to look in keyword research?
In keyword research choose long tail keyword,low to medium SEO difficulty and high VOLUME.
Short & crisp strategy that I follow to do Keyword research.
Find main keyword
Discover sub keyword
find synonym
Research Actionable Word
Review top 10 ranking pages.
Which tool should I Use for SEO?
I'll recommend to use SemRush for SEO because It
has tremendous feature for keyword analysis, competitor analysis and many more.
You can avail free trial of SemRush for 30 days
---
13.Promote Using Pinterest
Do you know? You can drive traffic by just pinning image using pinterest platform?
Don't believe check the traffic of masterblogging how he drive quality user from pinterest.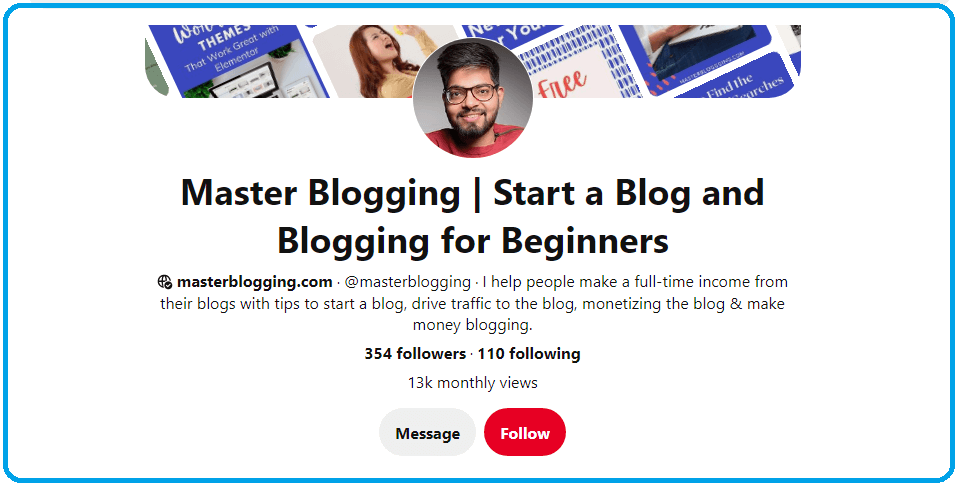 In comparison of YouTube and pinterest even if you have low follower in pinterest you drive more traffic on blog.
So if you use it seriously,you have biggest source to build traffic for your website.
Many blogger like Ankit singla says " To get traffic from any platform you have to spend time on that platform to get positive result.
How I can drive traffic form pinterest?
Open account on pinterest , create board Post 5+ pins everyday.
---
14.Target Long Tail Keyword
If you target long tail keyword, along with long keyword short keyword automatically ranks.
Example: targeting "best camera for blogging" may rank your blog on best camera
Using long tail keyword are always beneficial for ranking.
For beginners it is highly recommended to focus on long tail keyword to increase traffic that helps to rank others pages of blog.
---
15.Upgrade Out Dated Content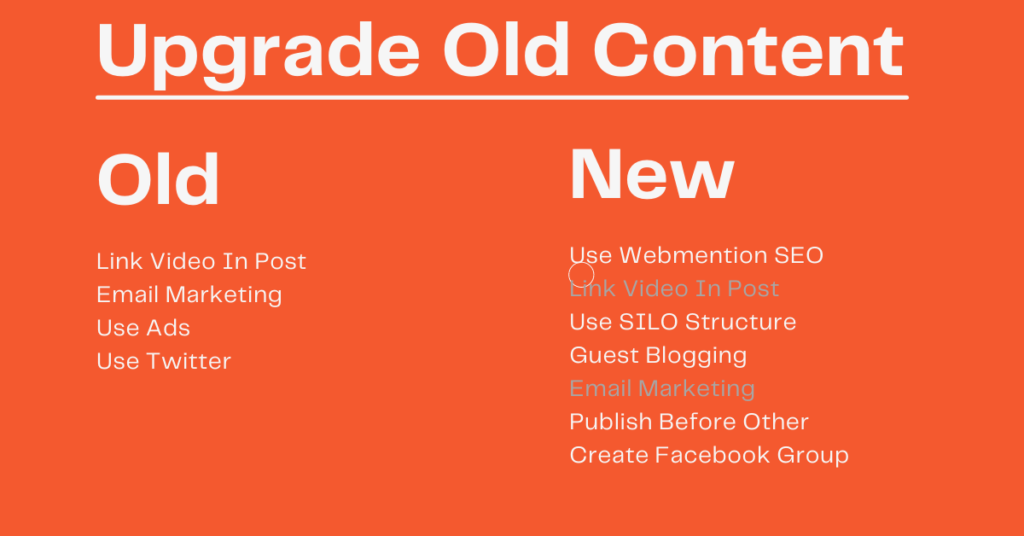 Updating or refreshing content may gain upto 40% new traffic,
But upgrading content is very hectic task and you can't do it in single day.
Should I entirely change my post content?
No,You just have to remove the content or strategy that doesn't provide any value to user in present,
And add some more freeh feature by analysing new result on Google.
Many newbie don't get traffic so they can update the content rather than writing new post.
5 ninja steps to update content
✅ Identify old post.
✅ Remove content which doesn't work.
✅ Search new features and add it post(Show report)
---
16.Write Stimulating Headline
Writing stimulating and catchy headline make you to stand out on Google No 1 page and increase the CTR.
If you use simple and old headline, it looks dull and visitors don't like to click on boring headline.
The writer at BuzzFeed write 20 headline and among them best one selected before publishing.
I was not writing attractive headline when I was newbie,but afterwards I followed these tips to write catchy headline.
✅Use Number : Using number is greater way to start headline because people like listing article.
Example: 10 best seo plugin for WordPress
✅Use Stimulating Word : use interesting word such as best,free,proven and verified etc to grab the user attention.
✅Keep Short And Crisp: writing short headline is good practice because it make visitors to read your headline first.
✅ Provide Enough Content Information: post title should be enought describe it's contents and mak sure it also relevant to your meta description
---
17.Use Social Share Plugin
Sharing article can double your traffic but reader are lazy even when they want to share.
because they don't want to copy url and send everyone.
So you have to provide ease of sharing to reader that help them to share post in few click.
Use social share plug-in to share your article, it offer various customisation to make it impressive.
The best position to place social share plugin at the top, bottom of the post or in the sidebar
---
18.Image optimization
Truth: 80% of reader don't read paragraph,they keep interest in Headline and Image.
Using image optimization can accrue your ranking specially in image so compress every image before uploading
If you ask me? I will recommend to use ShortPixel image compressor.
You can define level of quality you want to keep and it helps you to optimise image without loosing quality of image
Advantage of Optimization of Image.
Load content much faster.
Get more engagement with reader.
Save storage and bandwidth.

Step up your website traffic

.
---
19.Use Good Theme
Using handsome theme makes reader trust on site and keep them engaged.
If you are not using good theme,it looks unstructured and gives bad impression to user and Google.
To make blog good ,I'll recommend to use Elegant theme(affiliate link and Astra testimonials) or Astra.
Because it provides various customisation option and key point is "It load your site faster".
If you use some unknown theme,later you can get spam in your blog,so be careful before installing any theme.
---
20.Publish Lengthy Article
Write more ,rank more ! formula works because user spend more time on lengthy article that increase the user experience.
According to BuzzFeed, lengthy or detailed post rank faster than any other so write long article as I do on my beststandout blog.
Before publishing make sure your content provide solution to problem and it should long enough because Google loves detailed information.
Ankit singhla(owner of masterblogging.com) increased website traffic by writing quality and lengthy post, so why you not!
When you keep on writing, your writing skill will be improved within few week but make sure you don't give up.
---
21.Start YouTube Channel

Hey future blogger? Do you know 85% people prefer video rather tha reading articles?
So to grow traffic for free on blog, YouTube is best platform to share informational video that gives traffic in bundle.
Pro tip: ranking a video YouTube is much easier than article on google.
If you have not created yet,go and start promoting your blog in fashionable way on YouTube.
Many affiliate marketer uses the youtube to drive sales because of active user on YouTube.
Believe me guys,
If your one video gets viral,you can generate more traffic on website without SEO and earn money.
How to drive traffic from youtube?
Create informational video based on your website niche.
Keep it short
Use interesting thumbnail
Leave website link in description.
---
22.Use Reddit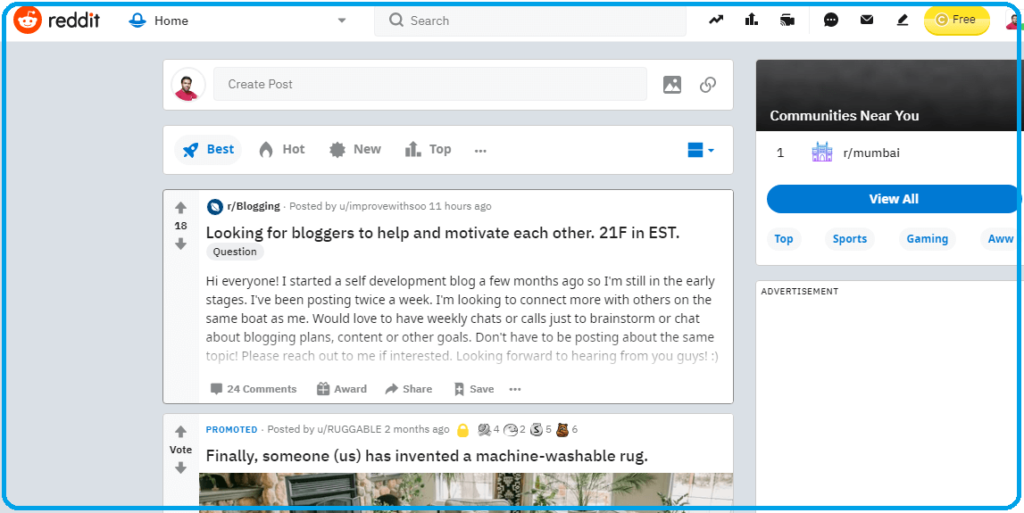 Many blogger use reddit to boost blog traffic by just sharing text,image,or video.
But, to influence the traffic from reddit ,choose correct community before publishing.
If your niche focus on blogging then you should choose blogging, wordpress and SEO community to post your article.
This will help you to drive quality visitor and increase sales.
You should not force to click any link in post of reddit.If your do this they may delete your post permanently.
---
23.Use LinkedIn To Drive Traffic
LinkedIn is professional social media platform where you can syndicate your content to people and organizations.
Through this platform decent traffic can be achieved and also get paid promotion in bonus by the organization if they like your blog.
Because many company look for the people who can sell their product. So you have a good opportunity to grab this.
Believe me guys ! If you succeeded to gain traffic from LinkedIn, your blog can become a Big brand.
---
24.Go For Podcast [🎤]
In simple terms podcast is audio recording file , which talks about particular topic such travel,blogging, and education.
You can find these on Spotify and other website that can be listened any time.
This is greatest way to deliver the content to your audience anywhere and anytime.
In blogging also ,it is taking trend and in future it is going to be the best way to distribute the content.
---
25.Keep Giveaway Contest
The best way you engage your existing audience is to keep give away contest, it helps to grab new user also.
You can ask to enter name and email address in the contest, this helps to build email list also and make your audience active.
If you had placed earlier contest you can publish winner to gain trust of the user.
---
26.Link Video In Post
Many user don't like to read, so you can include video in post.
Instead of leaving your blog user may like to watch video and helps to improve user experience.
It is seen that post having video get more power to rank on Google.
Most of the time blogger don't link video in the past, that's the weak point so you can fill this gap and rank your website.
---
27.Publish Before Others
Publishing before other can lead you to grab more visitor on your blog.
But how?
If any user search the keyword related to your published post, your post can appear in top of SERP result because your post is older and crawled first.
---
28.Write Viral Content
Writing post on viral content drives ton of traffic so if you pay attention on social media, you can get viral content ideas
Remember: Before writing viral content, verify it's relevancy to your blog content two times.
Belive me,
If any article ranked through viral content other Article also gets viewed by user in bonus.
---
29.Focus On User Engagement
Why I have taken this point because it highly impact in ranking.
If user spent more time on blog, it increases the average duration that gives the postive impact on SEO.
How to increase use engagement.
Use powerful and sectoral words.
Keep short video in post
Ask question
And more .
---
30.Highlight Trending Post In Footer
Do you know Header and footer content are mostly viewed?
Footer post are available on every page to get impression to user. if any user wanted to read that ,he can easily read.
If you see on my website, only 3 post are placed this is because these are trending, popular and I want to be viewed in big size.
Place your trending post in Footer, assume you are placing ads& want this to be viewed more.
---
Use Push Notification for Instant Traffic
Push notification is quite usefull to drive instant traffic on your website, and it 100% works.
In the push notification, your subscribers (who accepted to receive notification) will be notified when you sent a notification about your new article.
After that, they will open your notification and will be landed you website, this is how you can grow your website traffic.
But how can i implement push notification this on my wordpress website?
To use the push notification on your wordpress website, install the pushengage plugin and configure the setting about your first notification.
31. Verify URL is indexed

Don't get stressed if you are not getting traffic on blog?
It may be the indexing problem,so verify atleast once whether URL is available on Google or not.
To check, visit Google console and submit the URL.If it is not indexed, click on submit request.
---
31.Implement CDN
Implementing CDN increases website traffic indirectly by reducing your loading speed.
CDN replicate your content on different regions, so that it can access content in short span of time.
For any region if your site down, CND display the old content to user and prevent to lose potential user.