Want to start email marketing but not sure what to do first? Here I shared complete details to start email marketing from scratch in 2022 with proven strategy and example that actually works.
Email marketing is the king of most effective marketing channel that has user base of over 4 billion people. Majority of the people continues with their old email where as their phone number keep changes.
If you do the email marketing, you build your own connection and it keeps stress free from losing audience if platform crashes or unavailable like social media.
Benefits Of Reading This Post
You'll be able to start your own email marketing from scratch
You'll get proven email marketing strategy that actually works.
And guide about what actually you need to launch email marketing .
Table Of Contents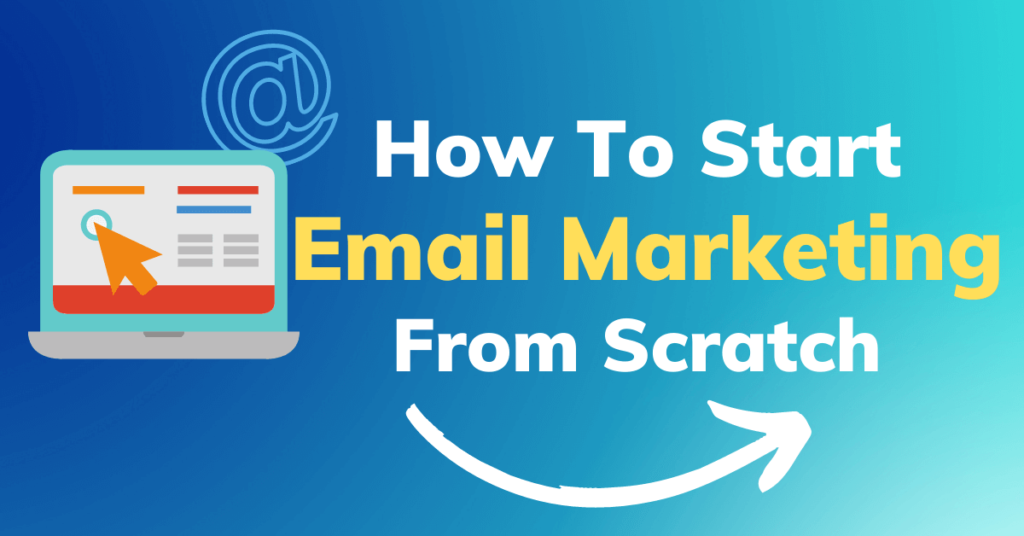 ---
What Is Email Marketing And Why Is It Important?
Email marketing is one of the popular marketing methods where messages are sent in mass quantities to generate leads, awareness of new products, offer discount deals to customers.
It's help to engage the customer with the brand even after unavailable core social media platforms like Instagram, Facebook ,twitter etc.
I'm sure you may also receive Email marketing messages regarding promotional messages, services, discount deals and many more. Even though Email marketing is an ancient way of delivering messages, still it has a good potential to generate millions of dollars by sending single mail.
---
Get Started With Email Marketing From Scratch In 2022
If you're thinking to start email marketing there is no better time to jump in.
From last two decades email marketing changed a lot but what not changed is It's effectiveness. The best part of email marketing is it has good ROI(return on investment) and customer doesn't change their email address for longer time.
Studies says that email marketing continues surpassing digital platform including social media.
The reason I'm recommending sendinblue for email marketing is because of its massive feature. sendinblue provides unlimited contacts,9000 email per month, free template in its free plan that you don't get on other tool.
you can start with trial and upgrade your plan once your business started growing.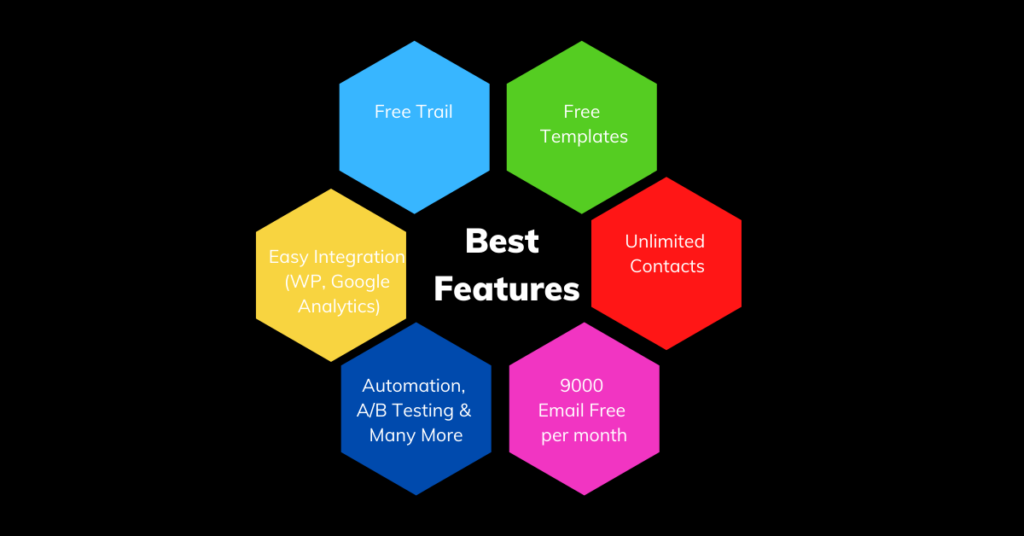 Here is complete step to start Email Marketing From Scratch In 2022
1) Use this link to visit on sendinblue site and create account . without credit card .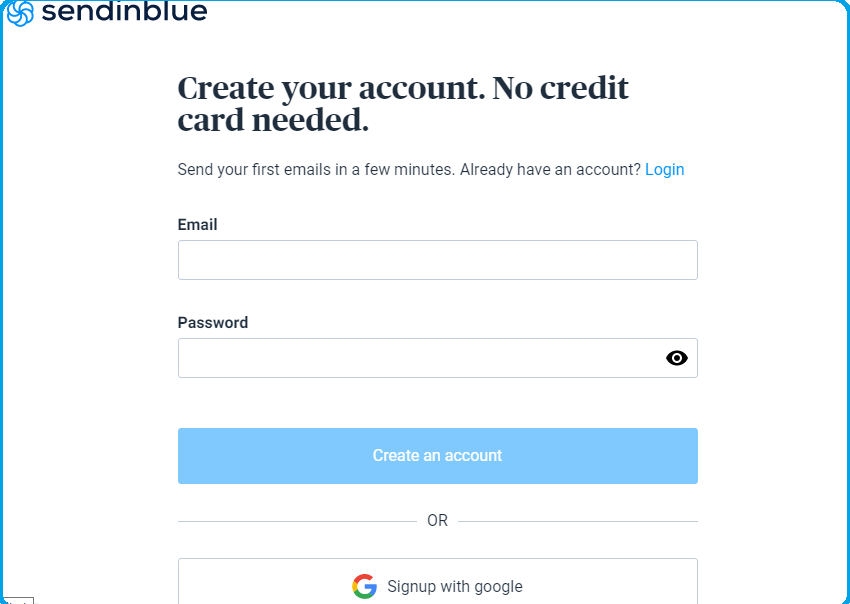 2) Go to the contact tab and create a new list from the left sidebar. ( ie. subscriber list)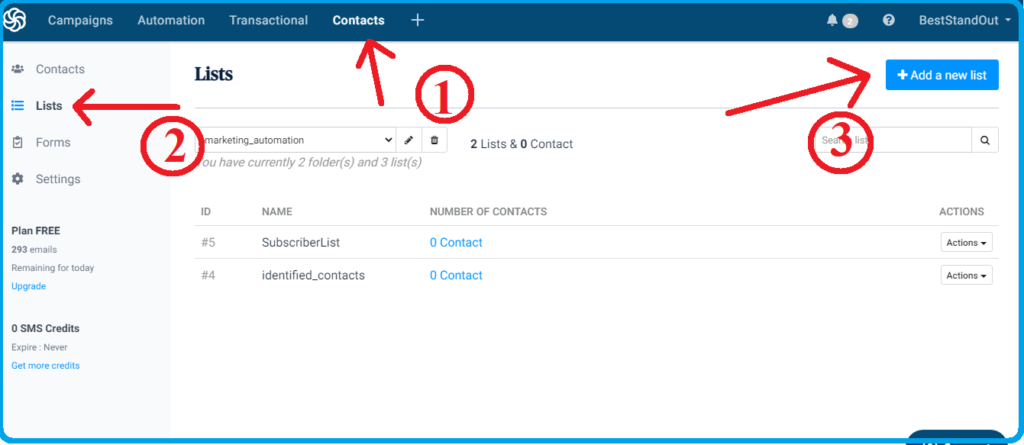 Import your contacts if you have already built an Email List or individually can be added. you can use xls or csv file to upload file
3) Now we'll create a welcome message template which we'll be using in an email campaign. You might have seen when you register for any services or subscription form you get a confirmation or welcome message.
Basically template is a built in email format that helps us to craft email .Go to templates menu from campaign tab and click new template.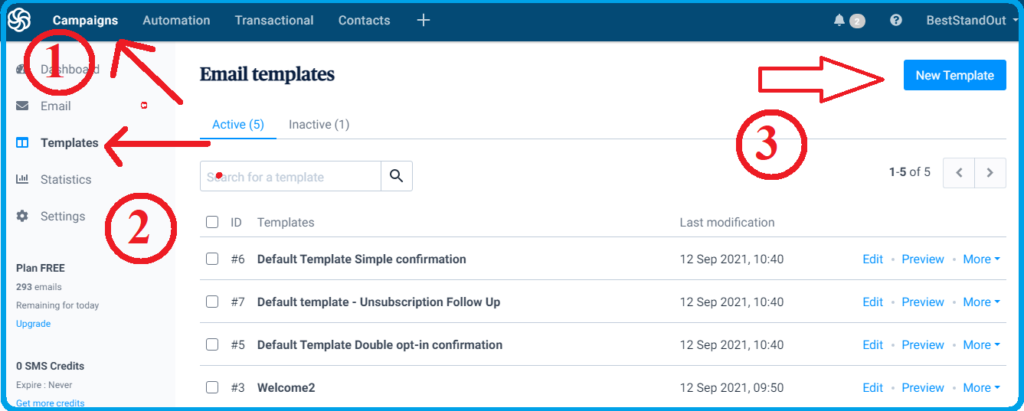 Enter simple details like template name subject line (Email subject) etc and choose template layout.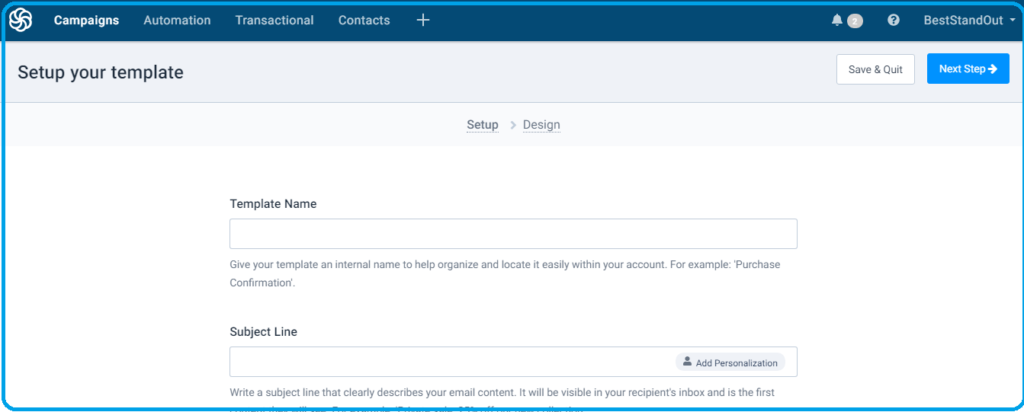 Sendinblue gives flexibility to customize the template like heading image, logo, button and many more. Save your template & come back to dashboard.
4) Now it's time to set up our email campaign, Go to email from the campaign tab and click create an email campaign. Here you need to enter simple details for email campaign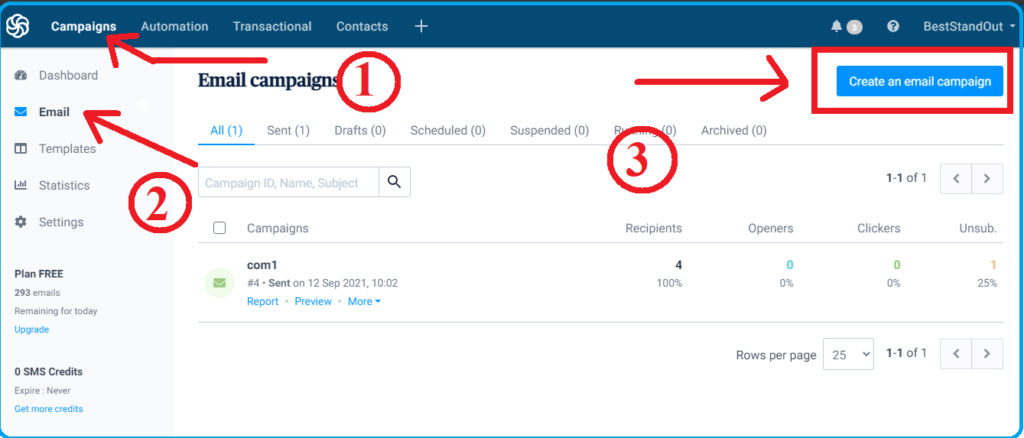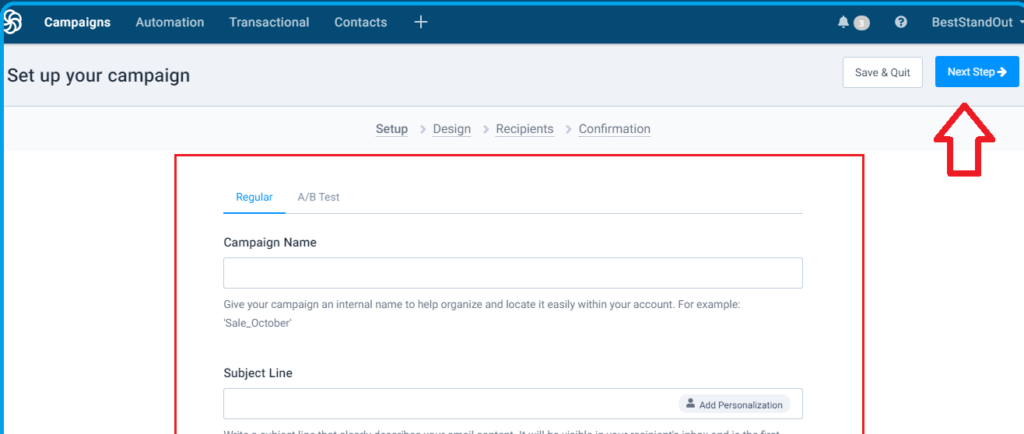 Campaign name: Give meaningful name to your campaign like Ebook discount campaign
Subject line: Enter an attractive subject line that talks about email content and forces users to open it .
Preview text: it is a short description that talks about content. This is highly recommended because it increases the chances of email opening.
From Email: select email ,from which mail will be sent to users.
From Name: Name of sender basically your name or your company name.
Reply To Email Address: This email address will be used to replay to your users. In some cases you may need two different emails, one for sending email and other for reply to users.
And many thing you can do such as adding attachment, Google analytics and many more.
Now choose the email campaign layout . Here you can select your template which you have created in the previous step or you can take a new layout and customize it according to your needs.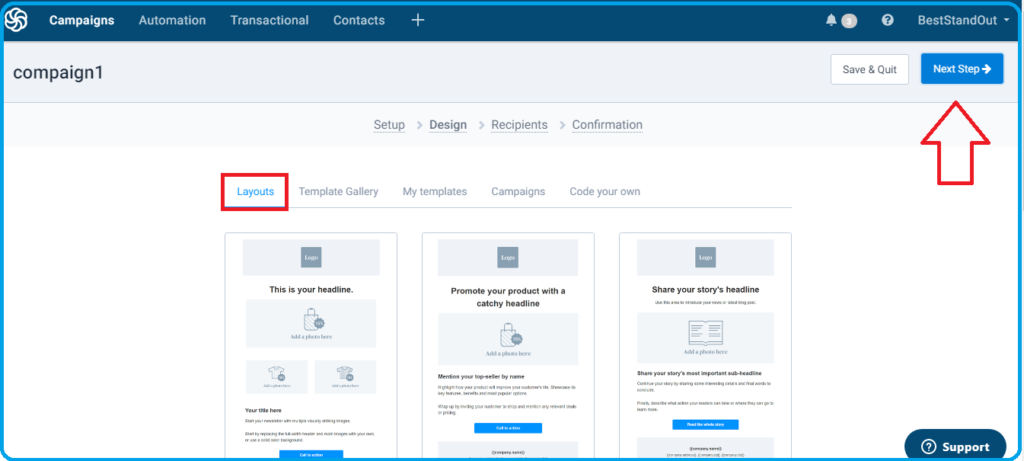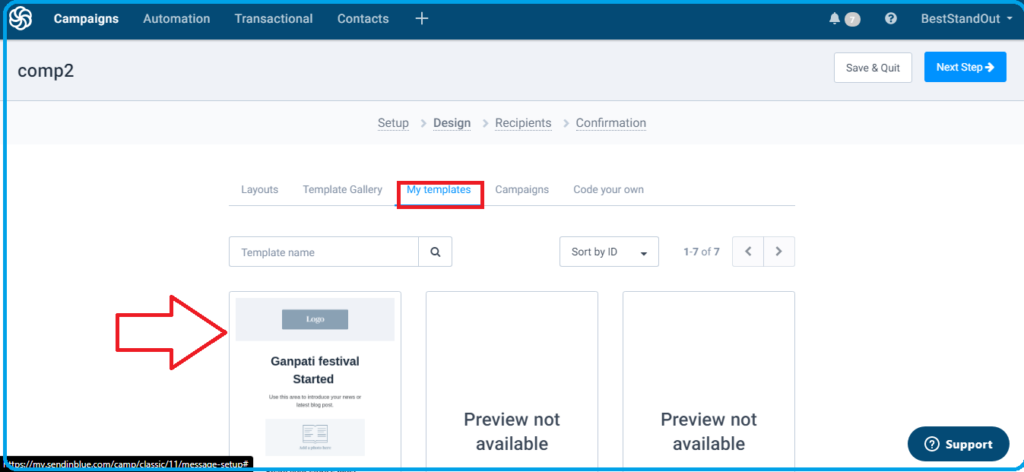 Once the customization is completed click on the continue button to proceed further.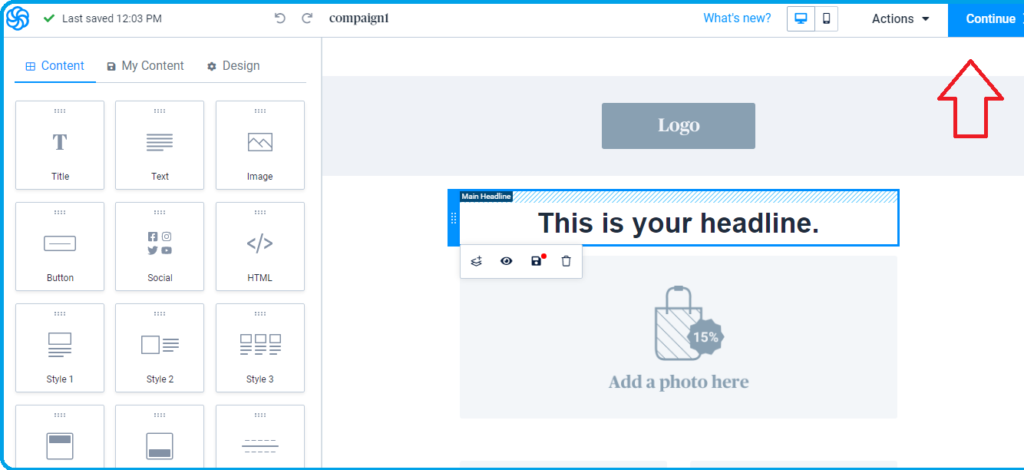 In this next step you can preview your campaign and send test mail.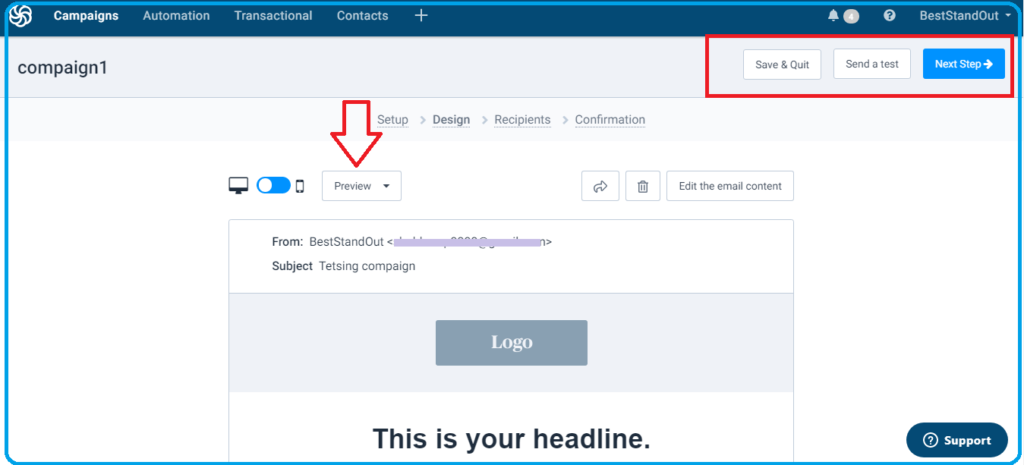 Once everything is fine you can click on the next step button where you need to choose the email list to whom you want to send this email campaign.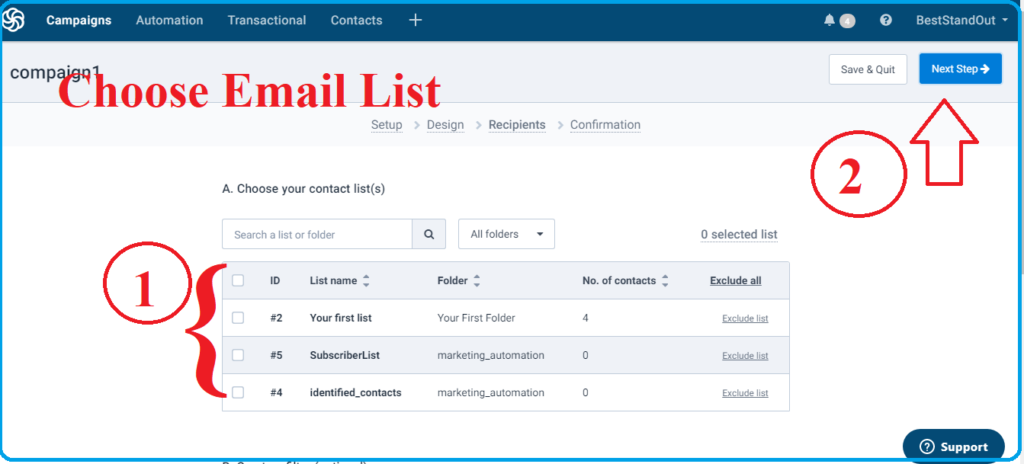 5)Now your email campaign is ready to fly, only thing you need to do is schedule this campaign and start achieving your email marketing goal.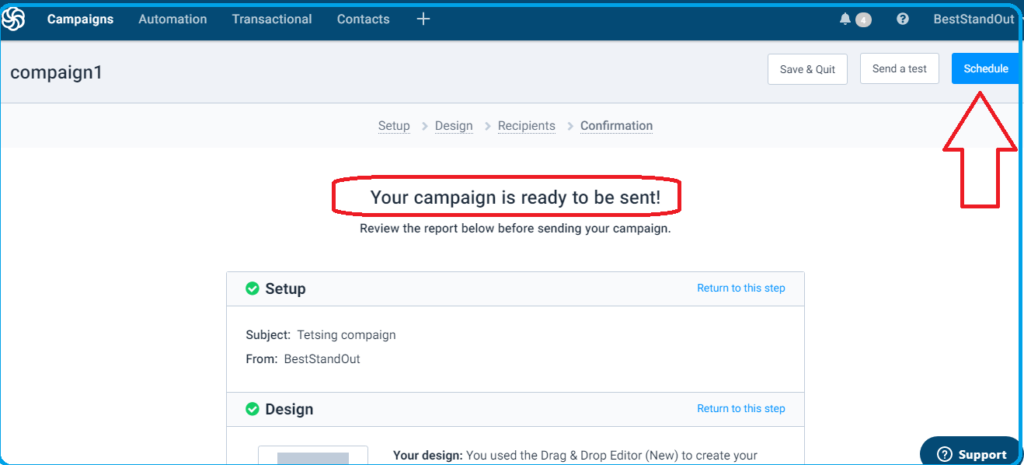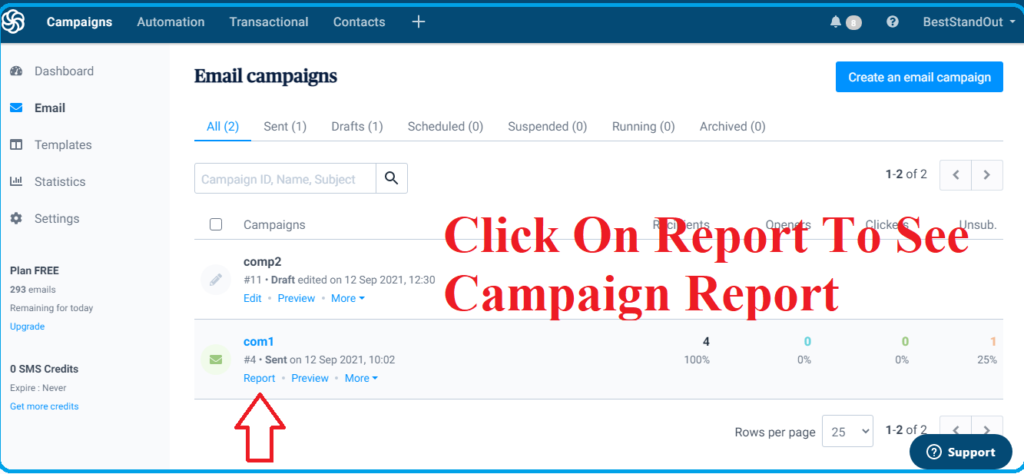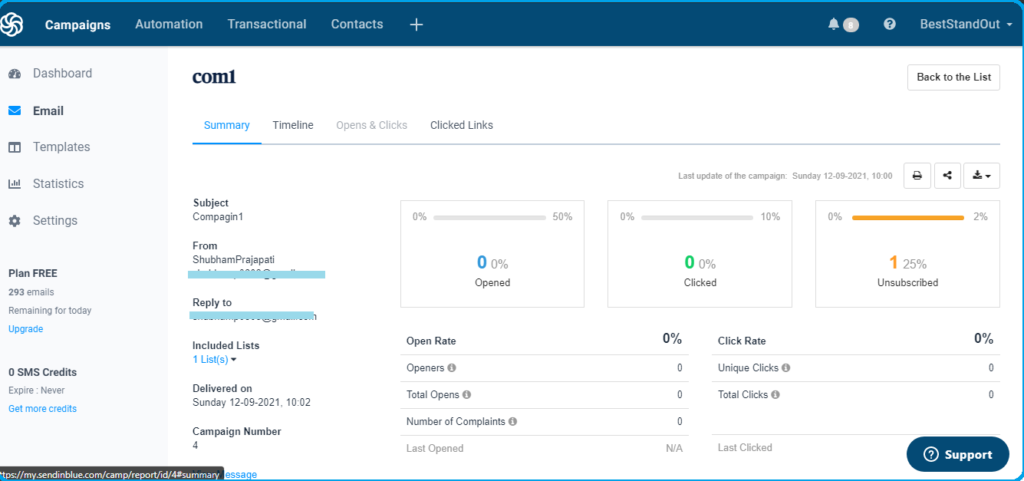 ---
Things Required To Start Email Marketing?
Are you curious to start your first email marketing? Wait there! Many of the people only stick with ads for their product promotion but those who are willing to do email marketing they don't know how to start it.
Here I mentioned three things that are essential to start Email marketing so you must go through this to make your first mail into a first successful Email.
1) Quality Email List: most email marketers said that a quality email list produces more effective results than a dump email list. So having 1000 quality email subscribers is better than 10000 worthless subscribers.
2) Email Marketing Tool: Why email marketing tool? You could have sent email manually. Objective of buying email marketing tools is not limited to just sending mail but also to make email automation based on subscriber actions.
Basically we need to define the sequence of Email to send, that only can be done using Email marketing software.
3) Business Goal: Your goal describes the objective of sending email.Below I have mentioned some popular goals that most of the business man keep.
Generate Leads.
Product & Brand Awareness
Drive Sales
Build customer loyalty for life time.
What Are The Benefits Of Email marketing?
Global Audience: You email list audience can be from different location so you're getting worldwide customers.
Direct Communication: Email marketing gives flexibility to talk directly with your subscriber on their schedule.
Low Cost: To send crafted emails you requires good email marketing tool which just cost around $5 to $10 per month that easily can be affordable to get started Email marketing business(Internal link)
Easy Tracking: measuring the marketing campaign is essential to succeed so use those tool that provide full statistics of Email like total email opened, clicked, not reached,subsribed etc.
Easy To Start: Marketing using email is simple to start because you get a built in template for campaigns, buttons and many more.
Disadvantages Of Email Marketing You Must Keep Eye On
Delivery Issues: In some cases email failed to reach your potential customer because of wrong email address ,network issue or wrong selection of email marketing tool
Quality Email List Required: To run the email marketing business you have to build quality email list of audience that usually takes much time.
---
What Matters Before Sending Email To Users?
Good, if you are ready to launch your campaign but make sure you follow the listed points right away that are essential before sending email to your subscribers.
Send email to relevant audience
Send on correct time
Use A/B testing
Make catchy subject line
Avoid short length of mail body
Use call to action In message.
---
Why Email Automation Is Essential In Email Marketing?
Definitely, your email list is going to increase day by day, so are you going to send the email individually?
Of course Not! Right
Here you need an automation tool that helps to build strategy, customer loyalty for life time. Basically email automation tool allows to take the request from customer and respond personalized message based on certain condition met or schedule bases
Let's understand with example
Let a customer download my free Blogging Ebook ,then my Email automation tool will automatically send another email to purchase my paid Ebook . Second email will only be sent when the customer completed the first stage.
---
FAQ About How To Start Email Marketing From Scratch
Which Tool Is Best For Email Marketing?
For email marketing, beginners can start with sendinblue tool that includes 9000 email per month, unlimited contacts and professional template for free.
How Do I Start Email Marketing For Beginner?
Starting email marketing requires list of emails, email marketing tool and business goal that you can achieve by using single tool.
Can I start Email Marketing For Free?
Yes ! you can signup with one of the free email marketing tool and start building email list. As email list started growing , go with premium plan to scale your business.