If you truly want to comprehend how to do digital marketing in this competitive world then these tips are going to succeed you to do digital marketing for your business.
Things are not like that was before, because now the competitor has been increasing day by day in digital marketing.
How To Do Competitive Digital Marketing From Scratch in 2021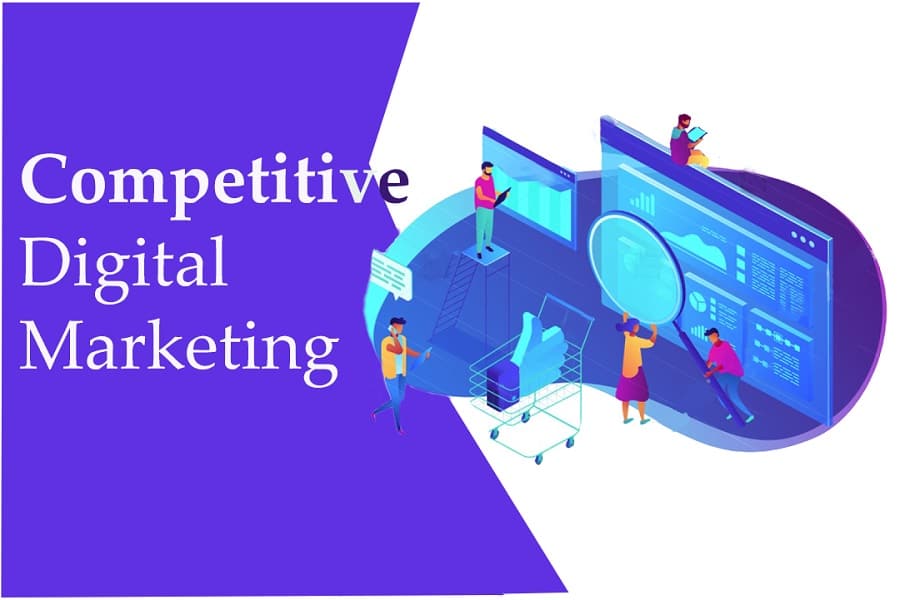 Let's get started to know how to do competitive digital marketing to derive more sales.
1.Select or Build Product
Before going to "competitive digital marketing", build the product that you want to sell through online marketing. if you are working with an affiliate program then select the product which you want to take over digital marketing.
Collect Complete Details of Product
Once you are ready with your product that you want to market online, Collect detailed information about the product. Make sure all the information collected should be accurate.
Why complete the details required of the product ?. Complete information of the product is essential to get confidence in the customer for the product.
2. Use Competitive Online marketing channel
There are various marketing methods available free and paid. If you are a beginner I will recommend for FREE. Check out the cool marketing methods to do digital marketing for your product.
Email Marketing
If you are looking for free marketing then E-mail marketing is the best one. Send the E-mail to the target audience with a good structure of email. Choose the subject which makes the client open E-mail and read it.
In addition, Don't forget to put the link of the product in E-mail that redirects the client on the website to purchase the product.
Mobile Marketing
the tremendous use of smartphones is changing digital marketing. Nowadays people are searching for products on mobile, so you have a good opportunity to target this audience. For this, your website should be responsive to mobile and tablet.
Be honest, in online marketing to get the trust of your customer because that builds the bond and increase the website authority.
Marketing through Social media
Remember, if you want to compete in digital marketing use of social media is a must because of active users on social media. The most popular social for marketing is Facebook, Instagram, Twitter, and Pinterest.
To succeed in digital marketing advertising, select any social network according to cost such as Facebook. Try out Facebook advertising by creating a Facebook page in a few costs and Facebook derives traffic around 2000.
3. Measure success using Web Analytics
Want to see how your competitive digital marketing performing? then use the web analytics tool for your website. Using these analytical tools you will be able to analyze which product is performing well and deriving generating revenue.
Get insight from your website data and make changes to the website. In addition, you will complete information about users such as location, country, and which product is getting more sales.
4. See the action of competitor
If you can comprehend what your competitor is doing to sales their product then it will be key for you to keep the competitor behind. Question: How to know the action of a competitor?
The answer is digital marketing SEO tools for competitive. But the question is which SEO tool should we used to the revival key action of competition among the available tool?
Trending tool "ahref" is mostly getting the first choice of the top blogger. It provides the following information to keep an eye on your competitor.
Uncover keyword which is ranking
source of backlink
Which pages is ranking more
What is the domain score?
5. Stay updated with industry
Make a habit to see trends and top industry news such as Google, Facebook, and Amazon. you should be updated with the latest changes.
6. Use SEO Tools
For competitive digital marketing SEO tools plays a significant role in deriving huge customer to your website. Above 50% of traffic comes from the search engine, so the digital marketer has to optimize the content to appear in the search results.
Conclusion of digital marketing
On the other hand, it is recommended to join the digital marketing courses and apply the strategy that will make more perfection about online marketing.