Hey there ! looking for how to earn money from Instagram then you are so closed to earn money through passive income from this popular source.
Did you thought that Instagram will become a popular social network and this network is grown in such a way it has become the best method of digital marketing.
If you are thinking you can earn money from Instagram then absolute "YES" but you have to work diligently. But choosing the correct method to earn money from Instagram is essential according to your expertise.
Top 3 Ways To Earn Money From Instagram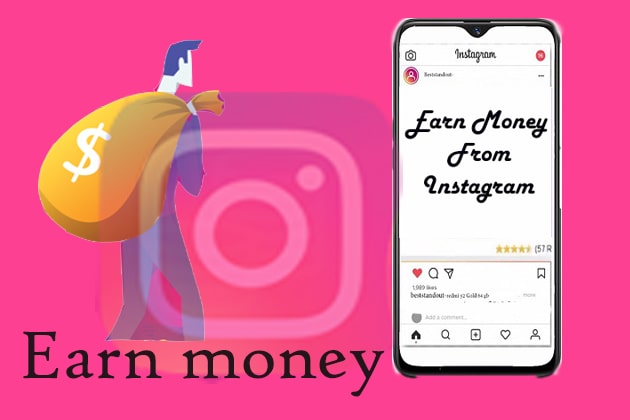 Lets us see the reviewed method to earn money with Instagram. Choose the correct method from the following in which you are comfortable and expert.
#1.Earn by Affiliate marketing
You may hear the term affiliate marketing but not have cleared about what it is? Affiliate marketing in simple terms earns by commissions. Through the commission, you can earn as much as you are able to sell the product.
let's see in detail what is affiliate marketing?
Affiliate marketing is a process of selling others product by doing marketing (promoting) through various sources such as website, social network, and email .
Affiliate Marketing on Instagram
To do the affiliate marketing on Instagram first register on popular affiliate sites such as Amazon and Flipkart and follow the steps given below.
#1 Step. Register on Affiliate site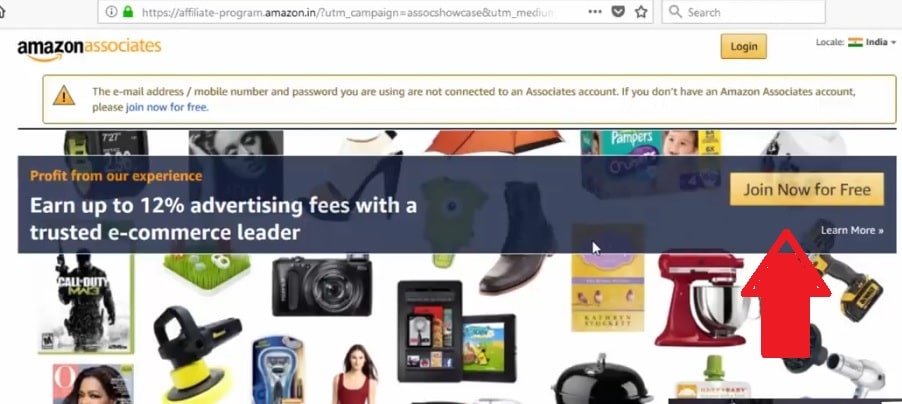 Go to the amazon affiliate site and registered with genuine information. Try to give a clear picture of how you are going to get traffic to sell the product. In this case source of getting traffic is Instagram(Social network).
Try to give accurate address, mobile number, monthly income, and other profile details. While Registering you may be asked to enter your Website addressing youtube channel and Instagram, through which you are going to bring the customer for amazon.
#2 Step. Get approved

Most probably your affiliate account will be approved and will be eligible to market the product. They can verify your Instagram account whether you are able to get traffic or not, based on that account will be approved.
#3 Step. Search Product and get Link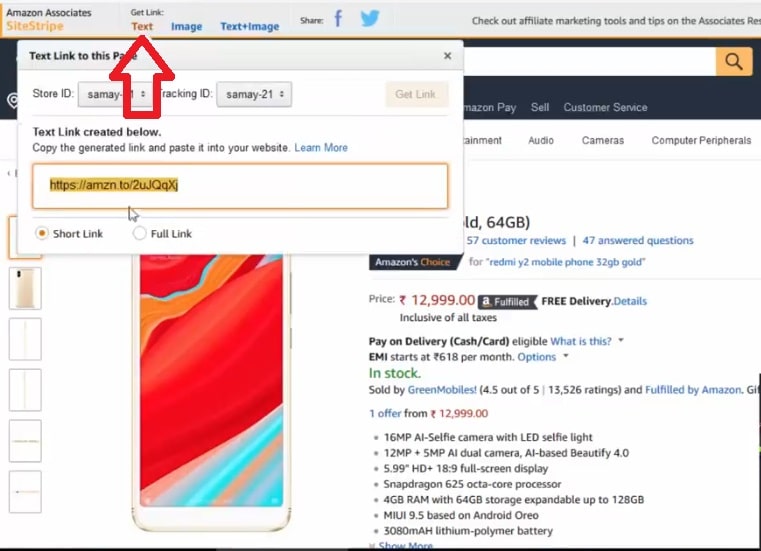 After your account approved you need to discover the product in which you are an expert to sell it out with a high commission. For example earphone, new mobile cases, and T-shirts, etc.
#4 Step. Paste product Link on Instagram POST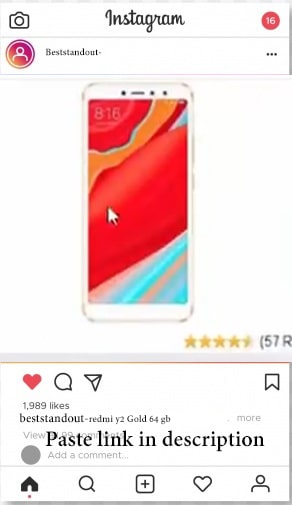 Once your product is finalized, get the link to that product and use this link on Instagram to earn money. Try to present in such a way that your customer should click on that link. Once they click on the link, they will be directed on the affiliate site to purchase the order.
#5 Step. Get commission when product purchase
The last step is to get a commission through product purchase .when the user ends up with the buy product through your link, the commission will be credited into your account.
#2.Earn By Paid-Promotion on Instagram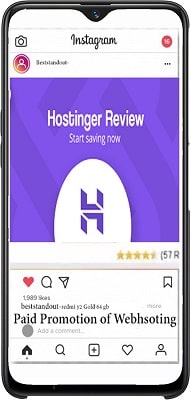 Another way to earn money on Instagram is to do the paid-promotion of the product. A company such as Godaddy,byjuy learning apps are doing paid promotions by different ambassadors such as MS Dhoni and Virat Kohli.
In the same way, you can do also.
The company wants to get more used to their application. So in this.case, you can recommend your follower to register by writing post or video whichever you feel convenient. The company may have a demand of 10000 to 1 million traffic should come through your reference.
Based on how much traffic you are going to provide to the company will decide how much you should be paid.
This is the procedure of promoting company products to earn money on Instagram through simple steps.
To fall into this category you should be famous on Instagram.
#3.Earn By Launching Own Product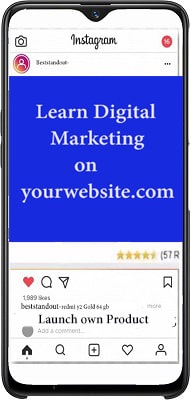 The last method to earn money with Instagram is to launch your own product. You can create your own product in which you are an expert, for instance launching digital classes for learning websites and tutorials.
Another alternative is to create your own website where you can put learning material and put a tutorial link on your website.
You start earning When the client purchases your paid subscription. You can sell your goods also when you are dealing with business in goods.
You might me interested in the following article
👉 How to earn money from facebook [Easy way]