Want to share your travel experience with others? If you start a travel blog in 2022 it's a good decision to spread your adventures,lots of fun to the world.
Along with these, you can turn your travel blog into a money making blog that will double your happiness as well as interest to scale it at the next level.
In this post, I shared a step by step guide to start a travel blog from scratch in 2022.Believe me it doesn't require coding skill, just read this post till the end and you'll be able to easily build your own travel blog.
Table Of Contents
Step 1: Pick A Good Niche
Step 2: Choose Domain Name
Step 3: Purchase Hosting and Install WordPress
Step 4: Select Best Travel Blog Theme
Step 5: Install recommended Plugin
Step 6: Publish Travel Related Content
Step 7: Build and Grow Your Audience
Step 8: Good Ways to earn money from travel blog
The 4 things you need to create incredible travel blog
Web hosting
Domain Name
WordPress Software
Themes and plugins
Before moving to the actual setup of a travel blog, we have mentioned some tips to create awesome content that will help you to earn more money from your travel website so don't miss it.
How To Start a Travel Blog in 2022:Step By Step Guide
Step 1: Pick A Good Niche
Travel is a good niche to start blogging and it offers multiple choices that you can pick instead of covering all areas of travel. You can start a travel blog on travel with kids, travel in specific countries,group travel, seasonal travel and many more.
In short, you should choose a micro niche to grab targeted audience traffic on your blog. Do focus on specific areas in which you're passionate about because it's a long journey.
Step 2: Choose Domain Name
Domain name is the address through which your blog is identified on the internet.
Your domain name should be simple that will help people remember your blog.Domain name is considered good for SEO optimization so remember the following points while choosing the domain name.
Ultimately your domain name will become your brand name so spend a good time in deciding your domain name. Immediately you won't see the result but after a few spans of time your blog will start converting into a brand.
Keep domain name short and simple
Include keyword if possible
Use top level domain (.COM)
There are various domain name providers such NameCheap ,Godaddy which offer top level domain at cheapest price specially on Black Friday.
Step 3: Purchase Hosting and Install WordPress
Hosting is essential to live your travel blog and make it available to world wide people. It ensures your website loads faster and gives a good experience to your visitor like Hostinger does.
There are various good web hosting providers that you can choose to start your blog without making any mistakes.
If you ask me I'll recommend Hostinger web hosting because I've been using it for the last 1.8 years and found its services amazing.
Don't Believe !
See the GTmetrix report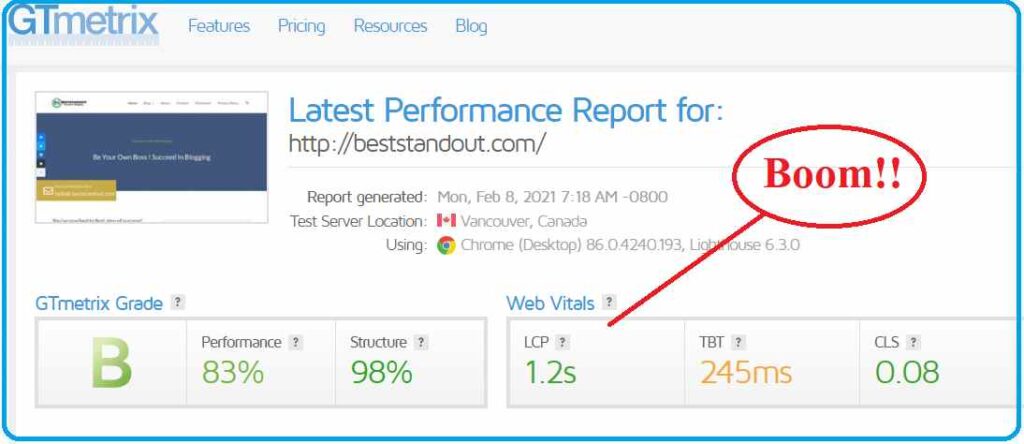 In Starting a fresh blog beginners chooses Hostinger web hosting at very low budget.Let me wonder you with its services:
100 websites
Free domain + SSL
Easy User Interface
99% up time
Single Click WordPress Installation
24/7 Customer Support
30 days Money Back Guarantee
You can choose the Hostinger plan according to your budget and follow the simple steps to sign up and launch your travel blog. Hostinger guides you to install wordpress and link to your domain easily using a simple wizard.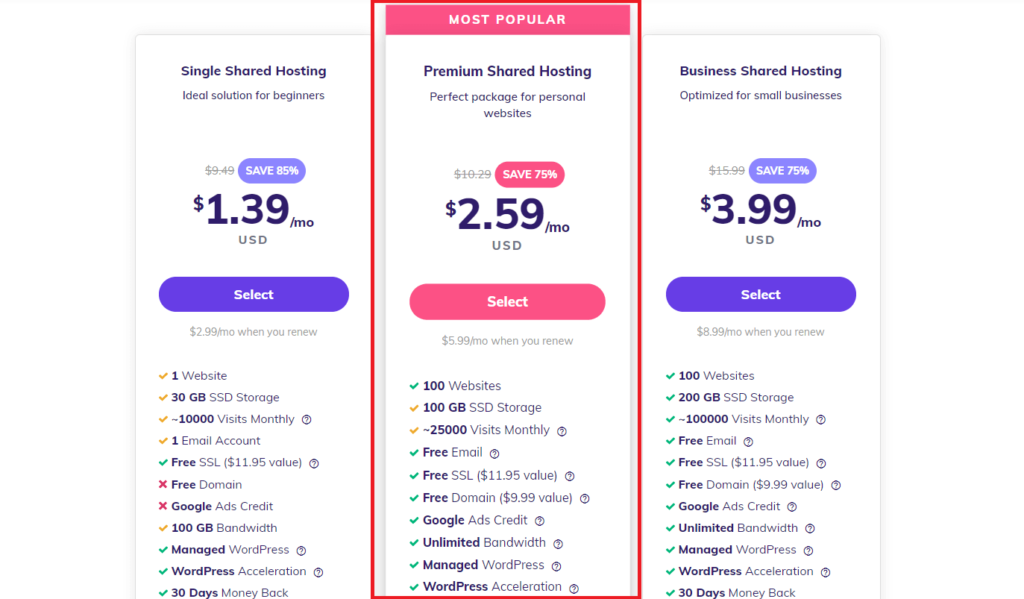 Step 4: Select Best Travel Blog Theme
Once you install WordPress software, Next step is to select the best Travel blog theme and install it on your site.
In simple terms , the theme defines how your blog will look.Theme works as a template for your site which you can either purchase or download for free from open source.
Choosing a premium wordpress theme is good that includes extra features and risk free whereas if you take a free wordpress theme it may be altered that can break the site.
So I highly recommend you to go with a premium wordpress theme for your travel blog. It's a one time investment so don't be scared to invest.
Envanto is popular marketplace for premium theme which offers best travel theme for your blog
To help you in finding the best travel theme take a look on below given list:
Step 5: Install recommended Plugin
WordPress plugin is used to add new features to a site without having technical knowledge.
You can access it directory from the plugin>>add new and enhance the blog functionality.
WordPress plugins that every website should have including travel blogs:
SEO plugin (Yoast SEO)
Caching plugin (wp cache)
Social sharing button (Social Snap)
Contact Form (Everest Form)
Along with above plugin ,we have listed some plugin specific to travel blog that you can install depending upon your blog need
1.NextGen Gallery: NextGen gallery is used to share a good photo gallery with your audience.It has some attractive features such as controlling size, style, timing, transitions and lightbox effect.
2.Nivo Slider: this plugin helps you to create awesome slider that grab the users attention
Step 6: Publish Travel Related Content
Congratulations, you have finished the travel blog setup. Now what? It's time to build some engaging content.
To create blog post go to post->new post from dashboard and start writing content that provides full value to your audience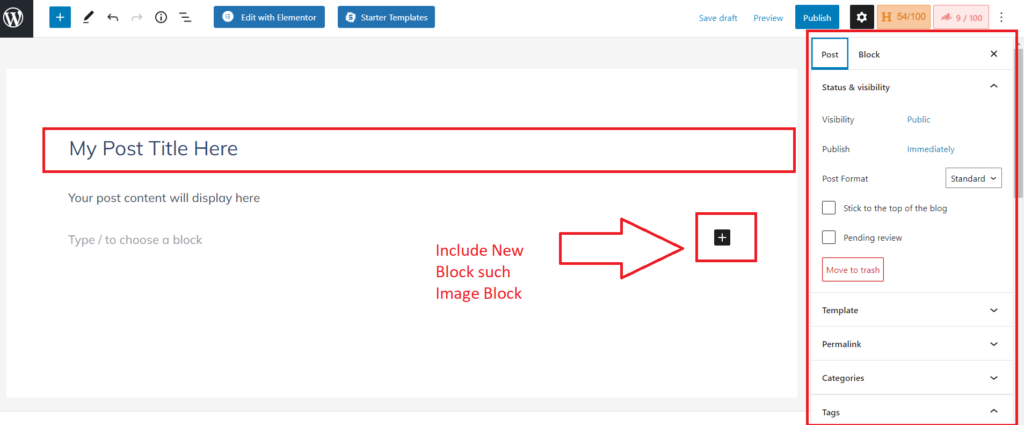 WordPress editor allows you to insert text,images,tables and other formatting to make your content great.You can set post category,featured image,and tags.
Step 7: Build and Grow Your Audience
Creating just a travel blog isn't enough ,you must have to make people aware of your blog.
So what can I do?
There are few incredible methods through which you can grow your blog's traffic
Use popular social media channels like Youtube ,Facebook and pinterest instead of depending on organic search.
Adding social media icon makes easier for user to share post .To get effective results from organic search, learn about SEO and how it works.
Step 8: Good Ways To Earn Money From Travel Blog
Started getting traffic? Here are some good ways to generate money from your travel blog.
Affiliate marketing
Google AdSense
Sponsored post
Sell own products
---
FAQ About Start A Travel Blog In 2022
How To Start Personal Travel Blog?
You can create your own personal travel blog by setting up web hosting,domain name,and a good wordpress theme. Once all these ready you can share your travel experience to world by writing amazing content.
How Can I Earn Money From Travel Blog?
There are number of ways through which travel blog can be monetized such as using affiliate product,Advertising ,sponsored post and selling own products.
How To Promote My Travel Blog?
Good if you have launched your site on air, now to reach more people promote your travel blog using short videos,ads, guest posting ,email marketing and SEO.