Hi cloud hosting seeker,Here i compiled some of the best cloud wordpress hosting services that actually works for your business.If you're just a beginner to cloud hosting or moving towards it then you'll definitely notice improvement in your site performance.
In this article, you'll find best cloud web hosting for your wordpress site that will take your site next level.
Table Of Content
CloudWays
DigitalOcean
Hostinger
SiteGround
Kinsta
Best Cloud WordPress Hosting In 2022 [Expert Choice]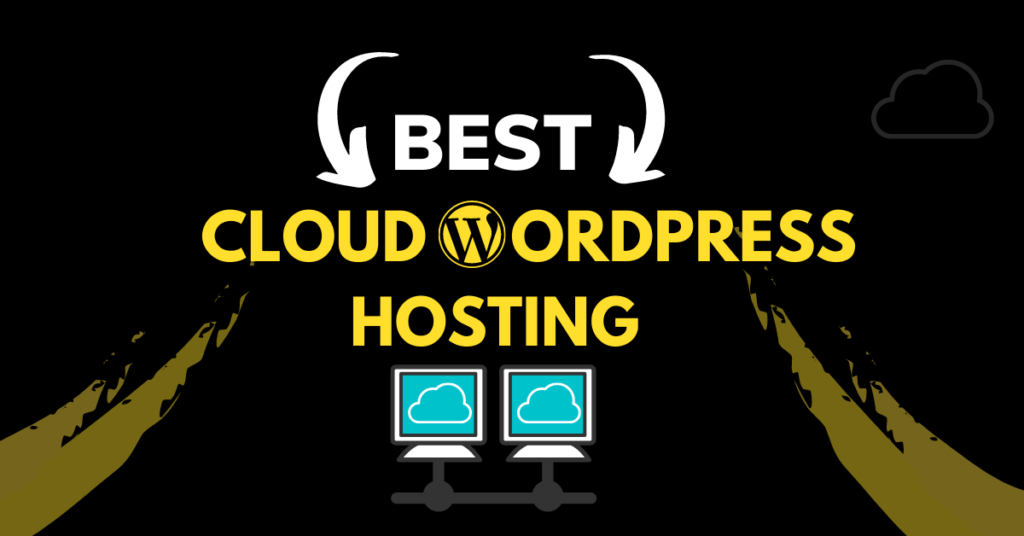 1.CloudWays
Cloudways is the best cloud web hosting that lets you focus on your business and free from website hassle.Cloudways provide features like boosting website speed,scalability and performance to your site like Amazon AWS,Google Cloud services do.
Best part of cloudways is the UI that they have made too simple so you can follow the simple instructions and set up the website in a few minutes. Even if you're scared about setup, Cloudways teams will do that for you without any fees.
When it comes to hosting website hosting on server Cloudways comes in handy that offers multiple top servers like AWS,Google Cloud,DigitalOcean etc.
2.DigitalOcean
DigitalOcean is an american infrastructure provider that offers best cloud services who are looking to launch websites and grow in the cheapest way. Most of the business proprietors and bloggers choose digitalocean for fast performance at the cheapest price.

You can start with DigitalOcean for free for 60 days with 100$ credit (Credit card required), once you find its services fabulous you can avail a plan according to your need. DIgital
When you start with DIgitalOcean you'll get some awesome features for free:
99.99% uptime SLA
Cloud firewalls
Monitoring & alerting
Global data centers
40GbE hypervisor connections
Enterprise SSDs
DigitalOcean offers two types of CPU 1)Shared CPU 2)Dedicated CPU. Shared CPU are those which handle the websites of other subscribers along with your website whereas a dedicated CPU is made for handling a single site. Comparatively Dedicated CPU are more costly than shared CPU.
If you're a blogger you can with shared CPU or if you need more higher powerful CPU then go with dedicated CPU.
3.Hostinger
Hostinger is another popular cloud wordpress hosting provider that offers the many startups,enterprises and professionals to get their website live. Do you know? Hostinger offers 300 websites to host,Free domain in its all cloud plan.
Using cloud hosting allows your website to tackle millions of traffic per day. Hostinger has multiple data centers where your data is kept such as the USA,UK,India,Singapore and Netherlands etc.
Hostinger has come with three plan for cloud hosting that you can choose according to your requirement
Startup plan starts with $9.99 per month
Professional starts with $18.99 per month
Enterprise starts with $69.99 per month
4.SiteGround
SiteGround is one of the leading hosting providers of shared as well as cloud hosting.It ensures your website doesn't go down by providing the dedicated resources that powers the site to handle millions of traffic and prevent website crash.
It offers managed cloud wordpress hosting to provide smooth performance to your wordpress site. Comparatively SiteGround cloud hosting is a little bit higher than others.
SiteGround has hosted 2,800,000 domains that made them more productive and it is also chosen as the best hosting services of 2020.
Getting excited to see a plan. Visit SiteGround
Features Of SiteGround
Single Click WordPress Installer
Free domain for 1 year
Full customer support
Powerful managed server with daily maintenance
5.Kinsta
Kinsta aims to deliver high performance,reliable,scalable hosting services .It offers affordable hosting services that includes free SSL,CDN and staging. It also helps you to easily migrate site without charging any fee.
In addition, Kinsta has a new computer optimized VM(C2) included in the plan which enhances the website performance. Kinsta has partnered with Google Cloud.
FAQ About Cloud WordPress Hosting
Can WordPress Hosted On Cloud?
Yes, many hosting infrastructure provider like DigitalOcean,Hostinger and Cloudways offers cloud WordPress hosting at cheapest price.
How To Host WordPress Site On Cloud?
Hosting WordPress site on cloud is much easier just avail best cloud hosting provider that best fit for your budget,install WordPress and live your site without any hassle.