Want to know Secret's use of Google Search Console to succeed in blogging and enhance the website ranking? then this article is going to be key for your success.
When I started using this incredible tool, I got to know more about what users are using a query or keyword to reach my website.
This analysis can provide depth knowledge about(Reading mind) users.
Google Search Console is one of the SEO tools which is provided by the Google company for the blogger. The earlier name of google Search Console was "Google Webmaster Console".
let's grab the Top 5 secrets use of Google Search Console with simple steps.
5 Secrets Use Of Google Search Console
---
1.Discover New keywords
If you want to know the new keyword which is deriving traffic to your site then Google webmaster console helps you to achieve this.
Total Clicks: It includes the total count of click on the link by the user.
Total Impression: Impression mean in blogging is how many times your blog shown on Google search result. Here impression is counted based on the number of time your website page displayed on particular keyword search
Average CTR: CTR stands for click-through rate is most widely considered in the advertisement .its average counted based on how often user view your website ads and itis ratio of clicked on these ads
Average Position: The average position shows your website ranking on Google search results and what position it holds.
for example: if your website has 7 position that means your website averagely holding 7th position on top 10 results of google search result
| | |
| --- | --- |
| Query | Query or keyword that drives traffic to the website |
| Page | Show page that ranking on query |
| country | country, from where traffic coming based on the query |
| Design | A device used by a user |
| Search Appearance | Position of the page on google search result |
| Date | Date of query search |
2.Fast Index Requesting
Want to display your article to google in a short time? then the "Requesting Index" feature of Google webmaster Console allows us to achieve this.



3.Viewing Website Performance
Get Complete overview performance of the website on the Single page. It includes Total Clicks, Total Impression, Average CTR, and Average Position.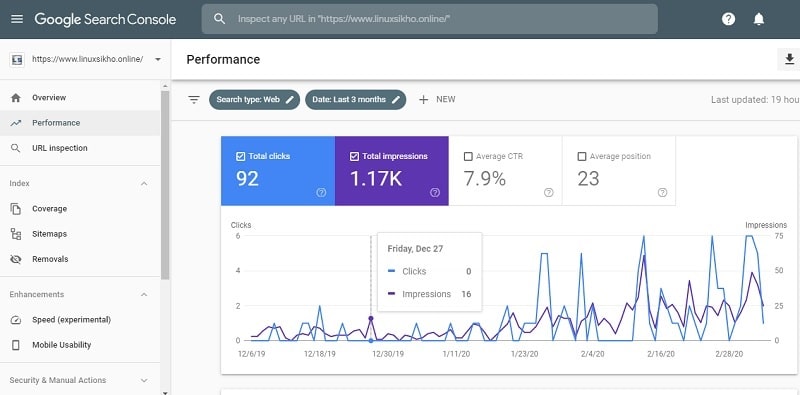 4.Submitting Sitemap Feature
A sitemap is an XML file that contains different pages URLs of the website. if You wish to appear your website pages on Google, a sitemap needs to be submitted.

Google uses the sitemap to check when your content is updated and how many pages (URL) are there.
5.Notifying error message on page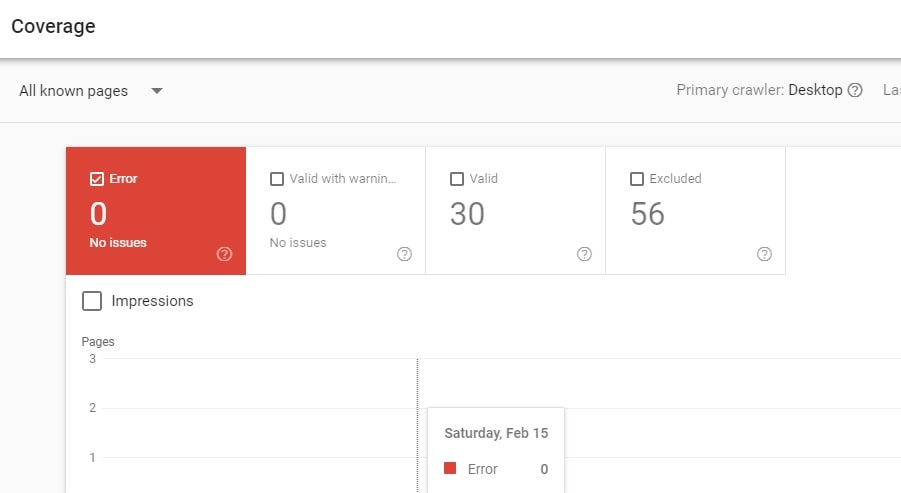 Google crawls your website and identifies valid and invalid pages. For example: If a new page URL discovered which does not contain any content then page error can be notified.
These messages can help you to identify and solve the problem which leads to avoiding the bounce rate of the users.